When the wedding hairstyle is ready, the wedding makeup is ready, the wedding dress looks great, and one essential detail remains the veil. There is no doubt that it is a symbol of every bride. This wedding jewelry symbolizes purity, innocence, and modesty. There are many ways to wear it. Your hairstyle will support it, and this magical veil will set off your face. The wedding hairstyles with veils are an artistic creation decorated with embroidery, lace, applications, crystals, pearls, and even jewelry. We chose the hairstyles for the wedding, including updo, half updo, updo, long hair, and short hair.
In addition to wearing a gorgeous wedding dress, the veil is the last classic of the bride's hairstyle. But before you step into the wedding hall, there is an important question to consider: What should I do with my hair? Brides don't need to worry. Because almost every wedding hairstyle can be matched with a veil, but the position is the key.
What wedding hairstyle with veils is popular?
If you comb a low bun on this big day, put your wedding veil under the high bun, this will have an even more unexpected effect. Or, if you want the waves to wave in the wind, wearing a church-length veil can be very romantic (and very traditional). Simply put, there are no rules. Whether you are thinking of using a wedding veil for a high bun or want to show off your long hair, we have the inspiration you need.
Check out our favorite charming boho wedding hairstyle with veil style.
1. Wedding updos hair with veils
Low buns for weddings, such as your buns, and messy romantic buns, are now very fashionable. This hairstyle is versatile. You can choose various lengths of veils, with or without blush.
We usually recommend fixing the veil to the top of the high bun. But if you prefer a crown-like wedding veil or tulle, you can do the same.
Try adding some bridal pins to the side of your veil, or add a comb on it so that it overlaps the veil. It will enhance your entire wedding hairstyle and bridal dress.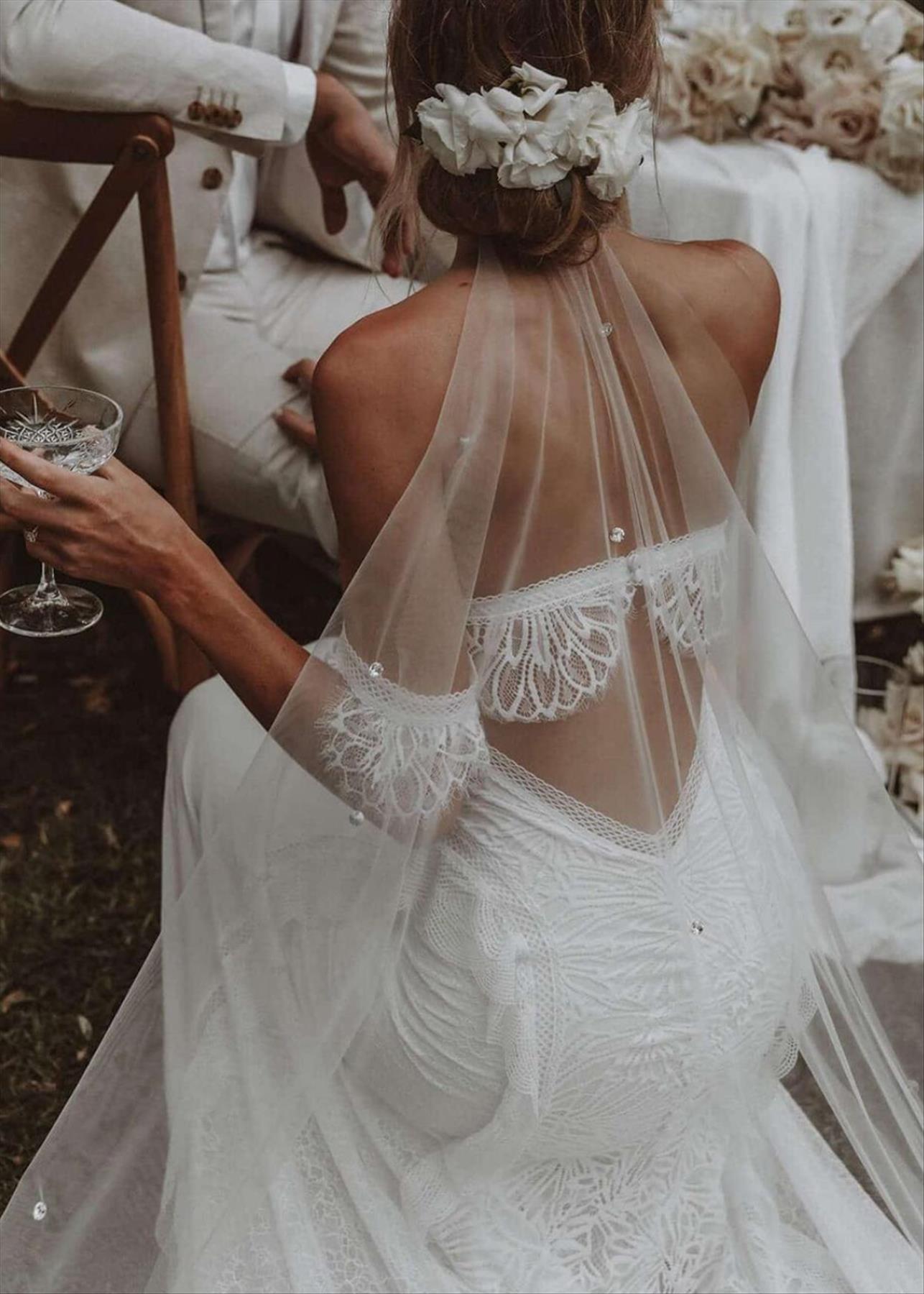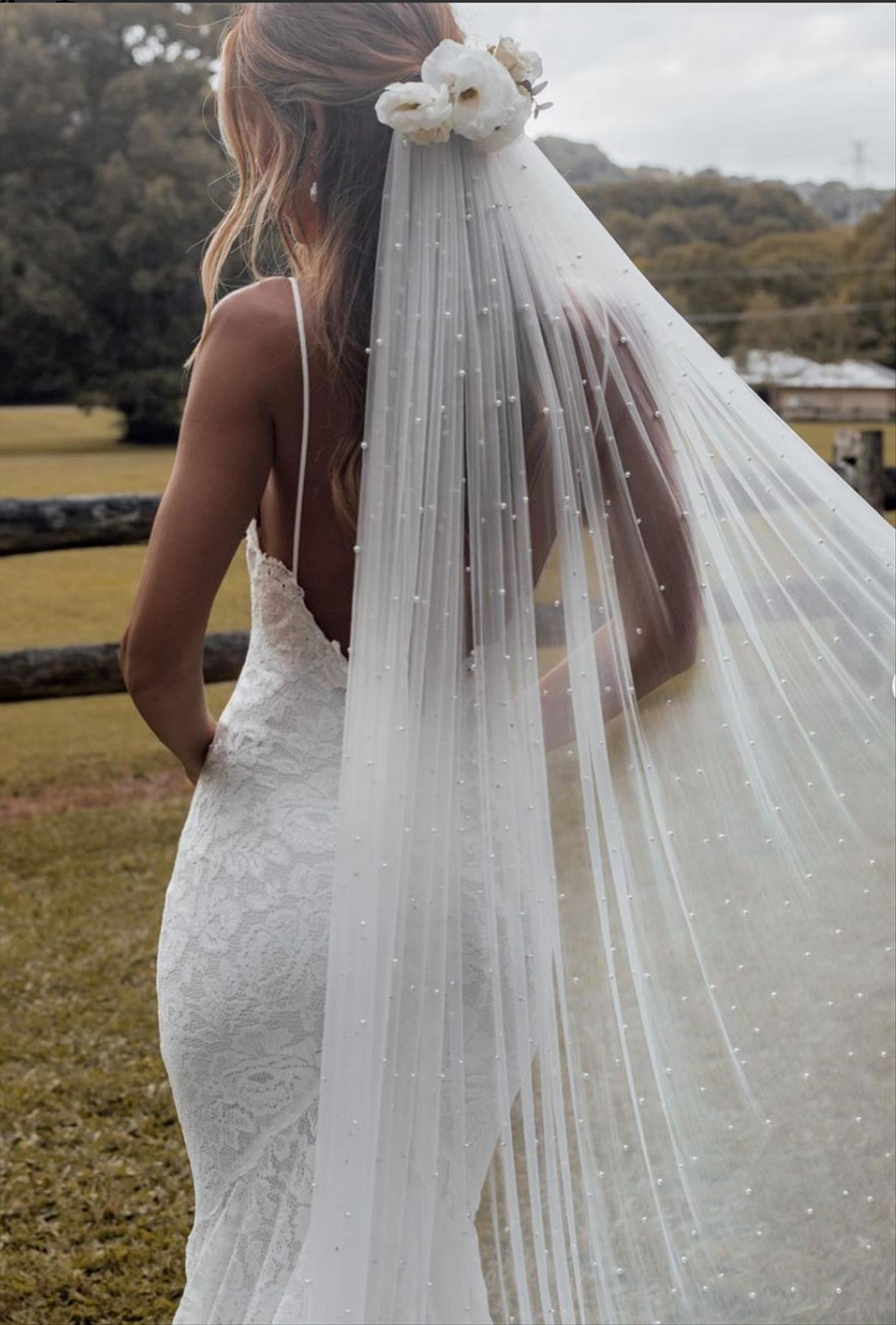 wedding Veil Ideas For Boho Brides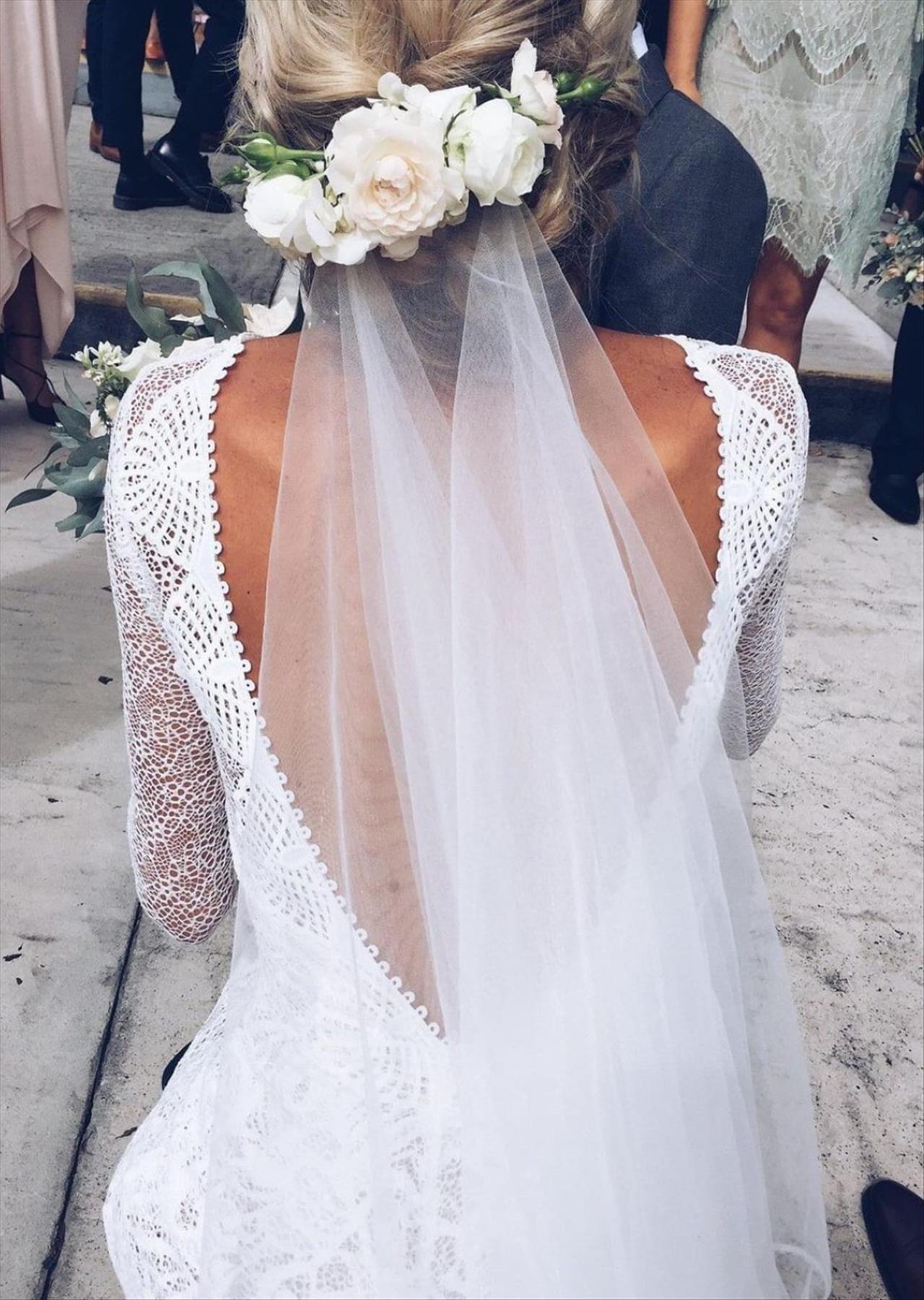 Wedding hairstyle down with lace veils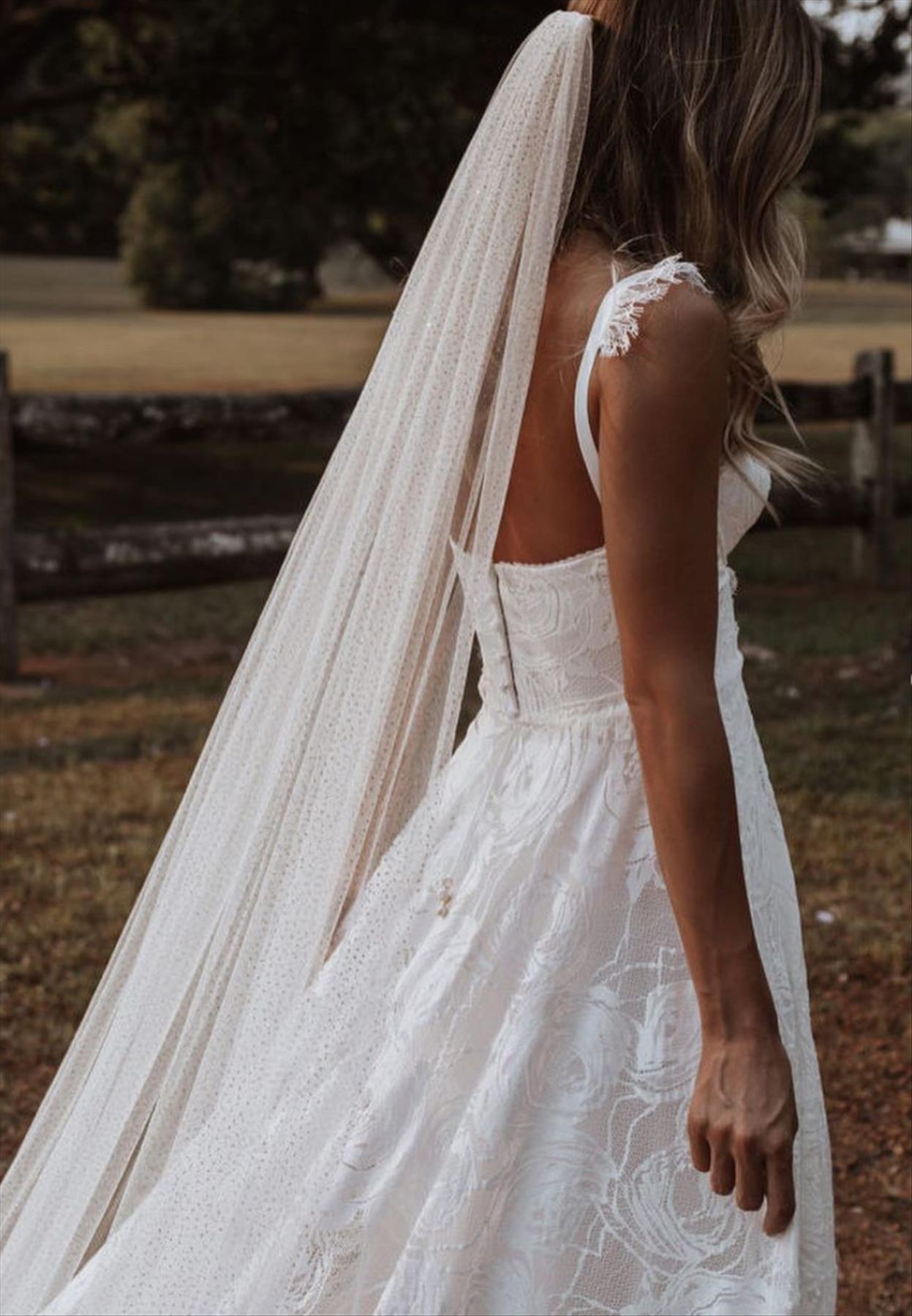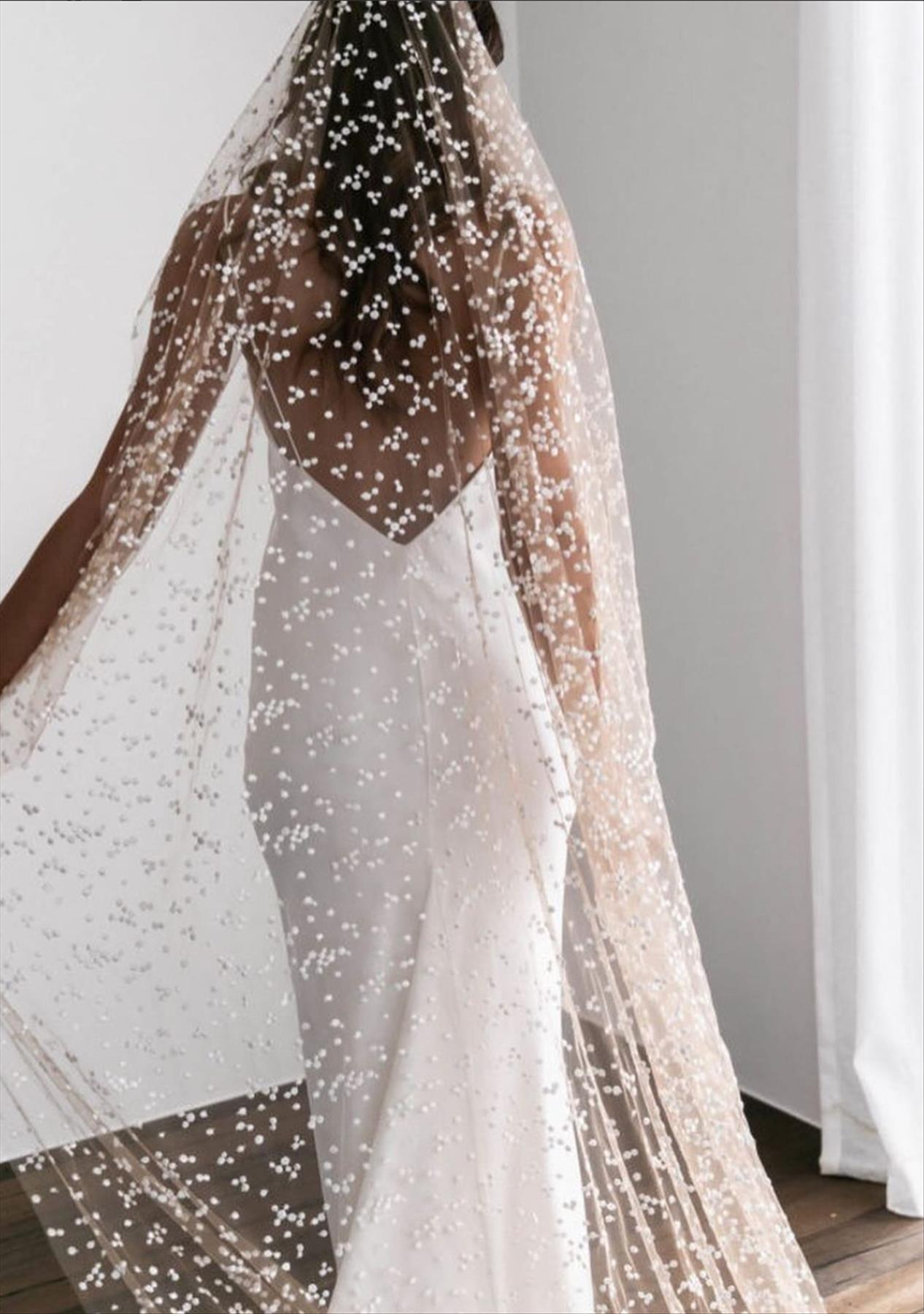 Buns hairstyle with veils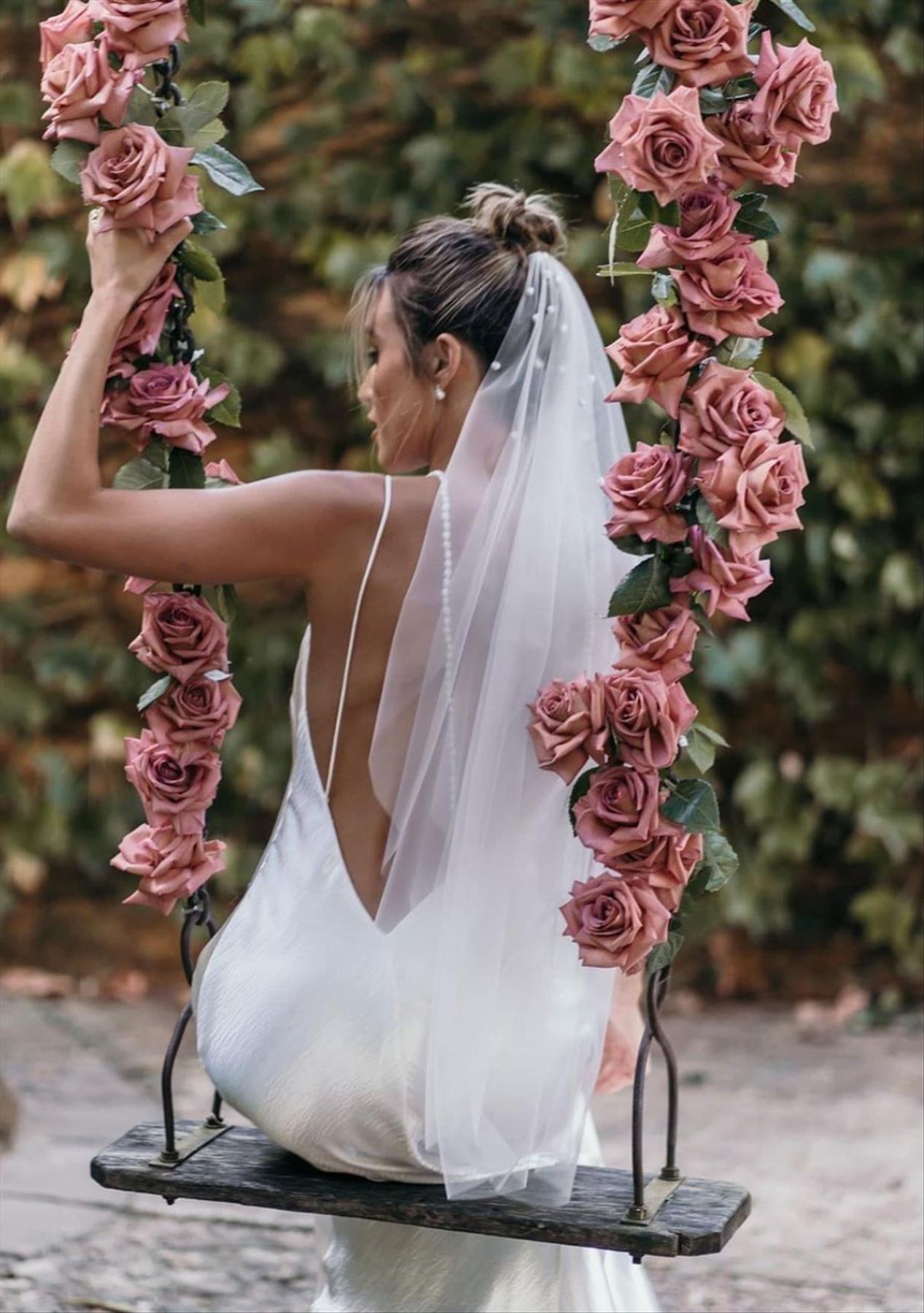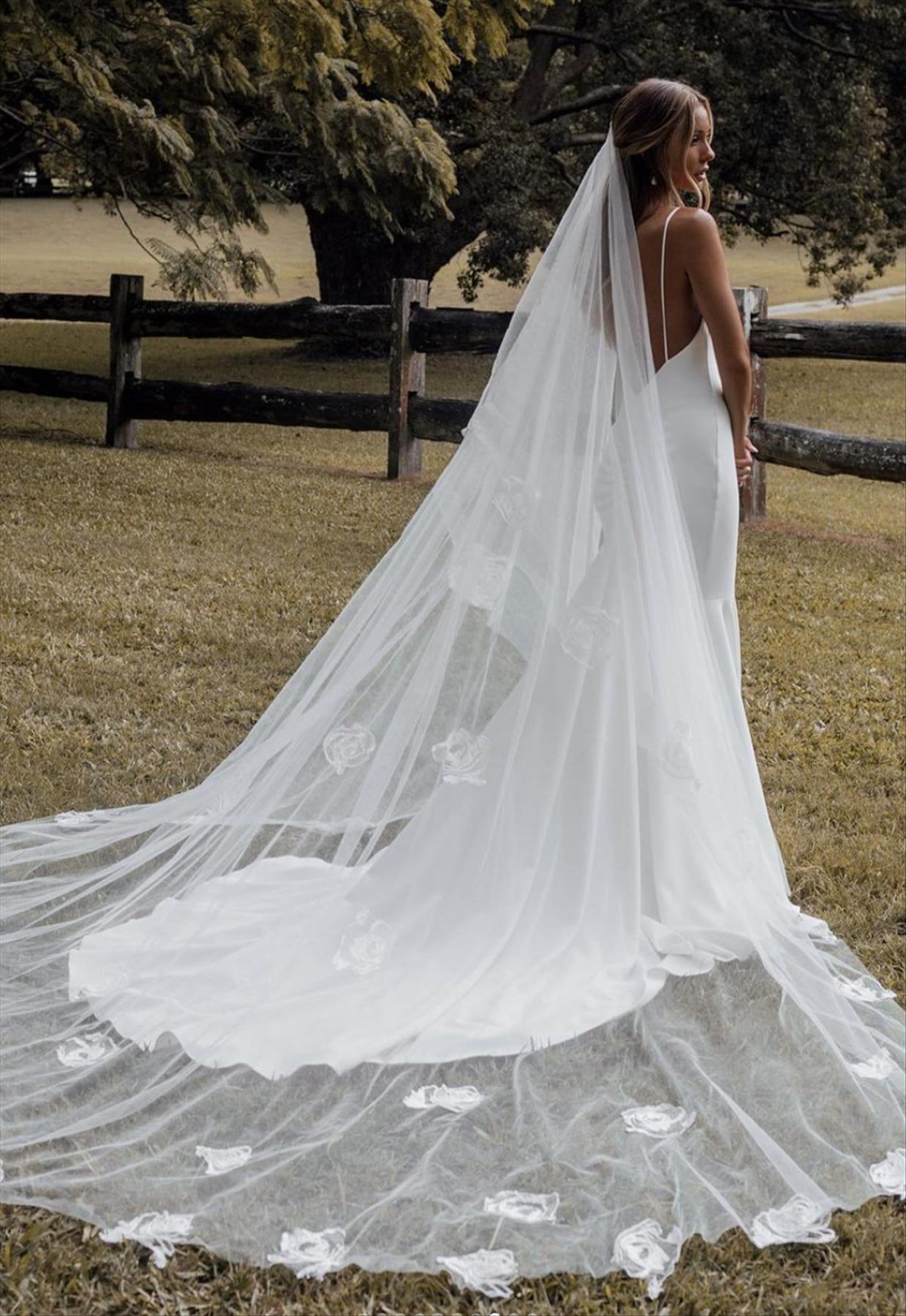 Bohemian wedding veils for short hair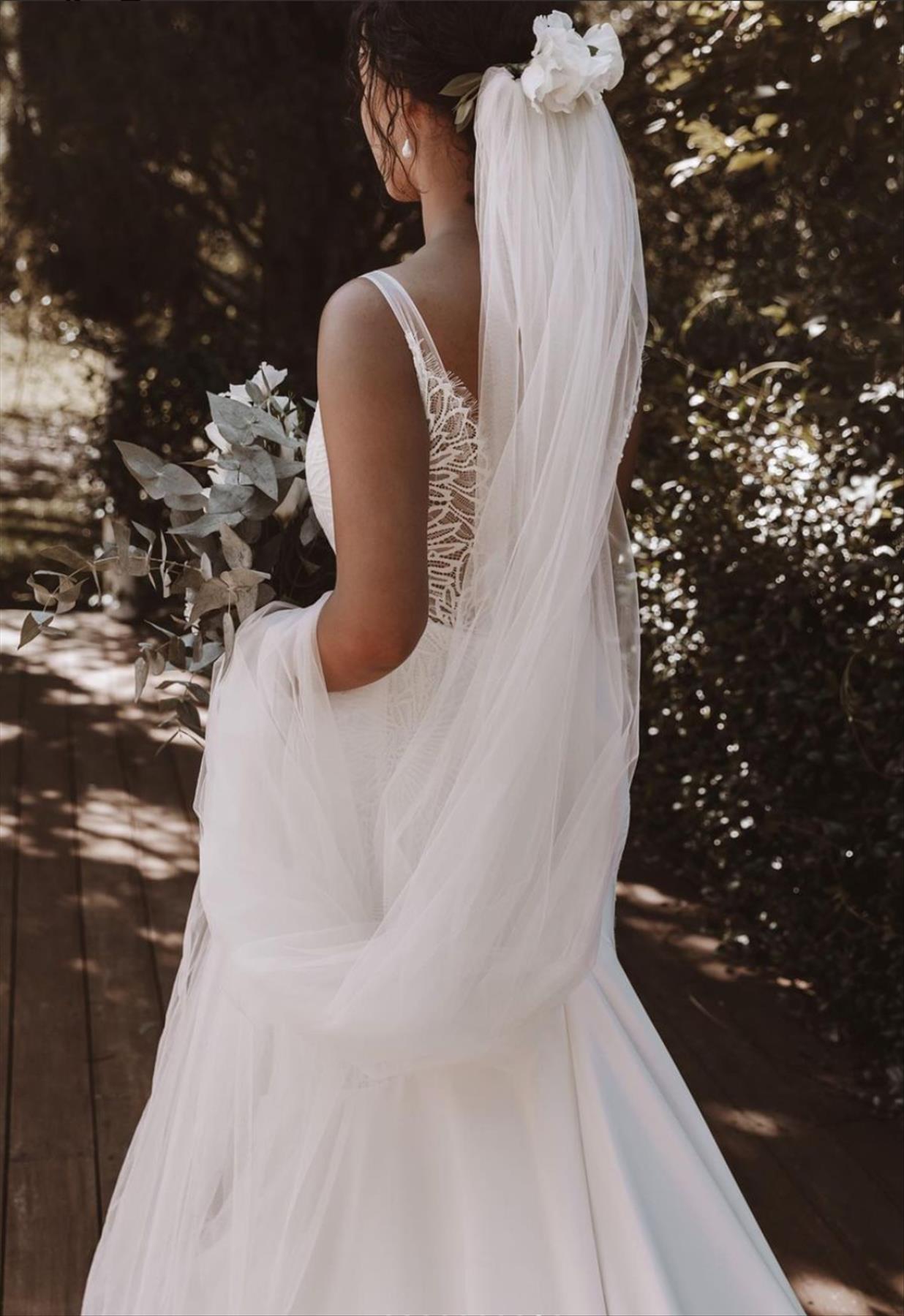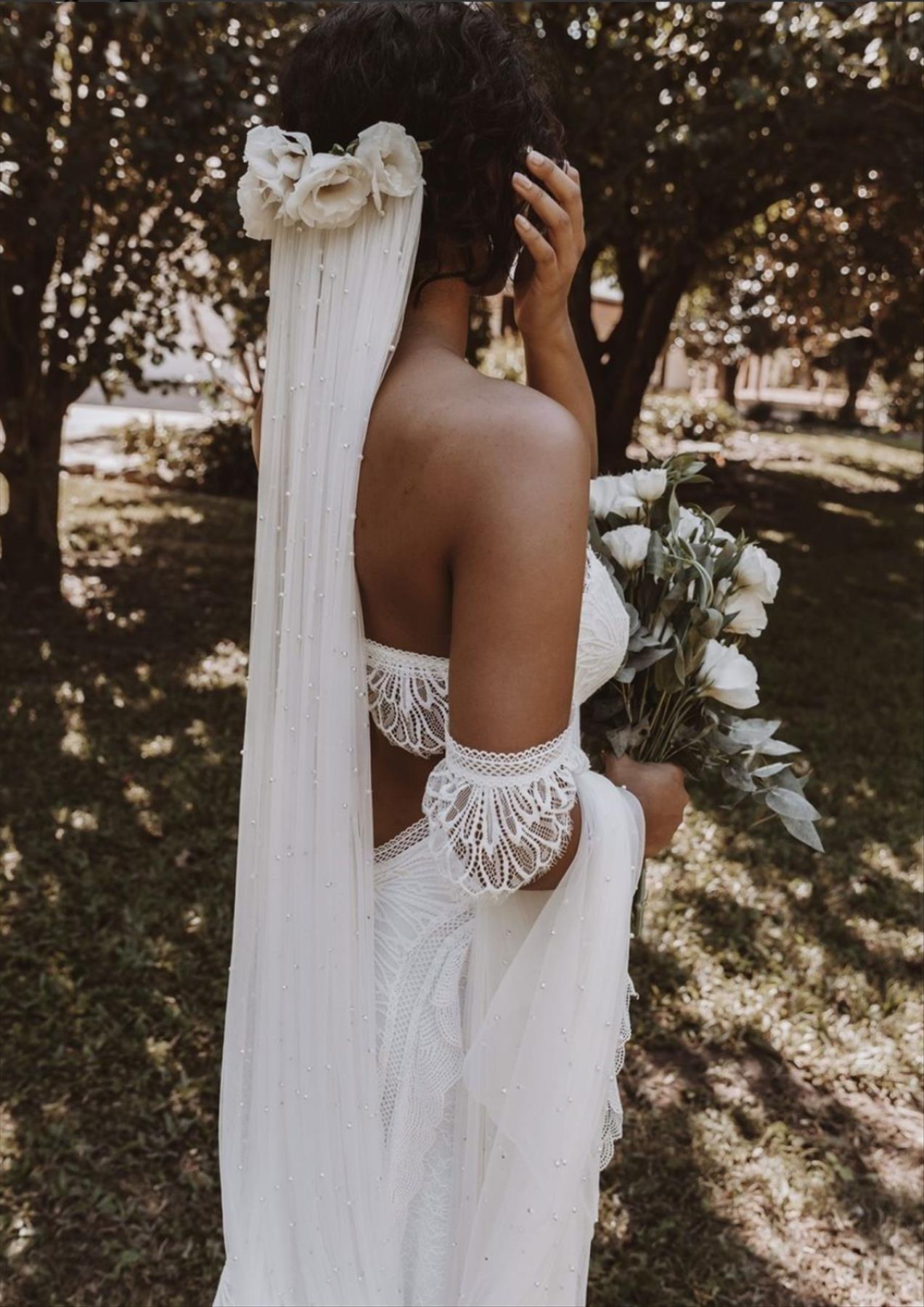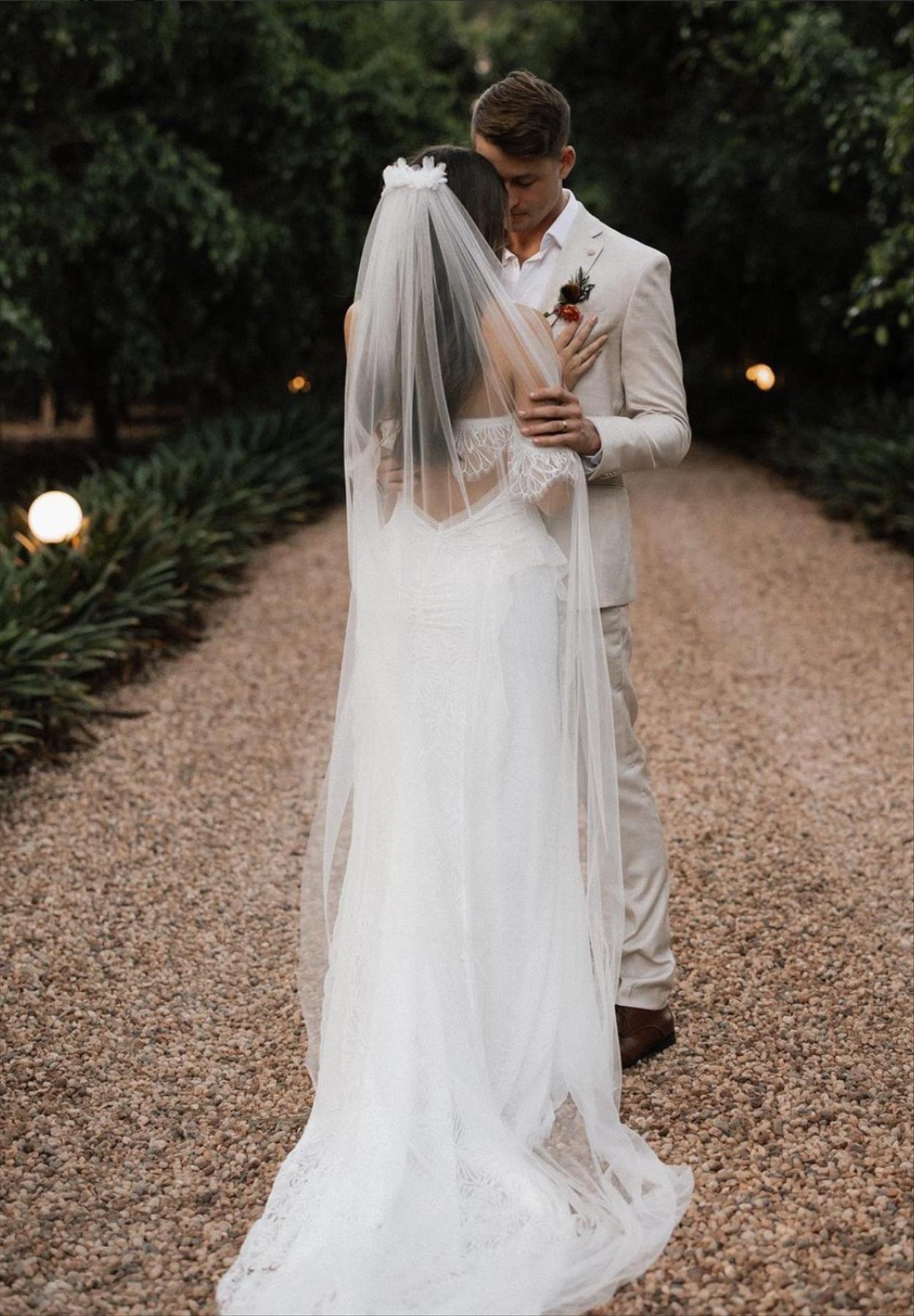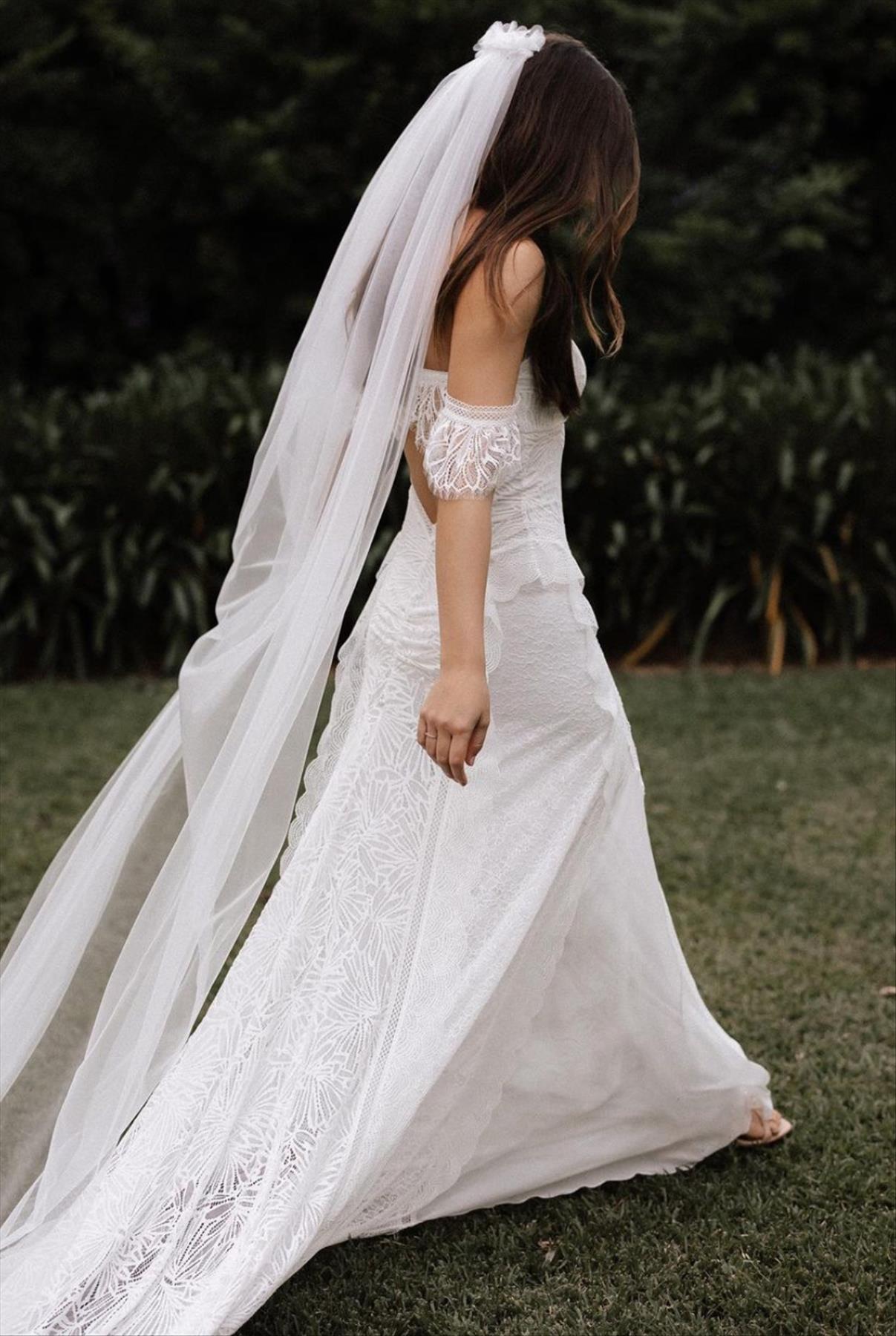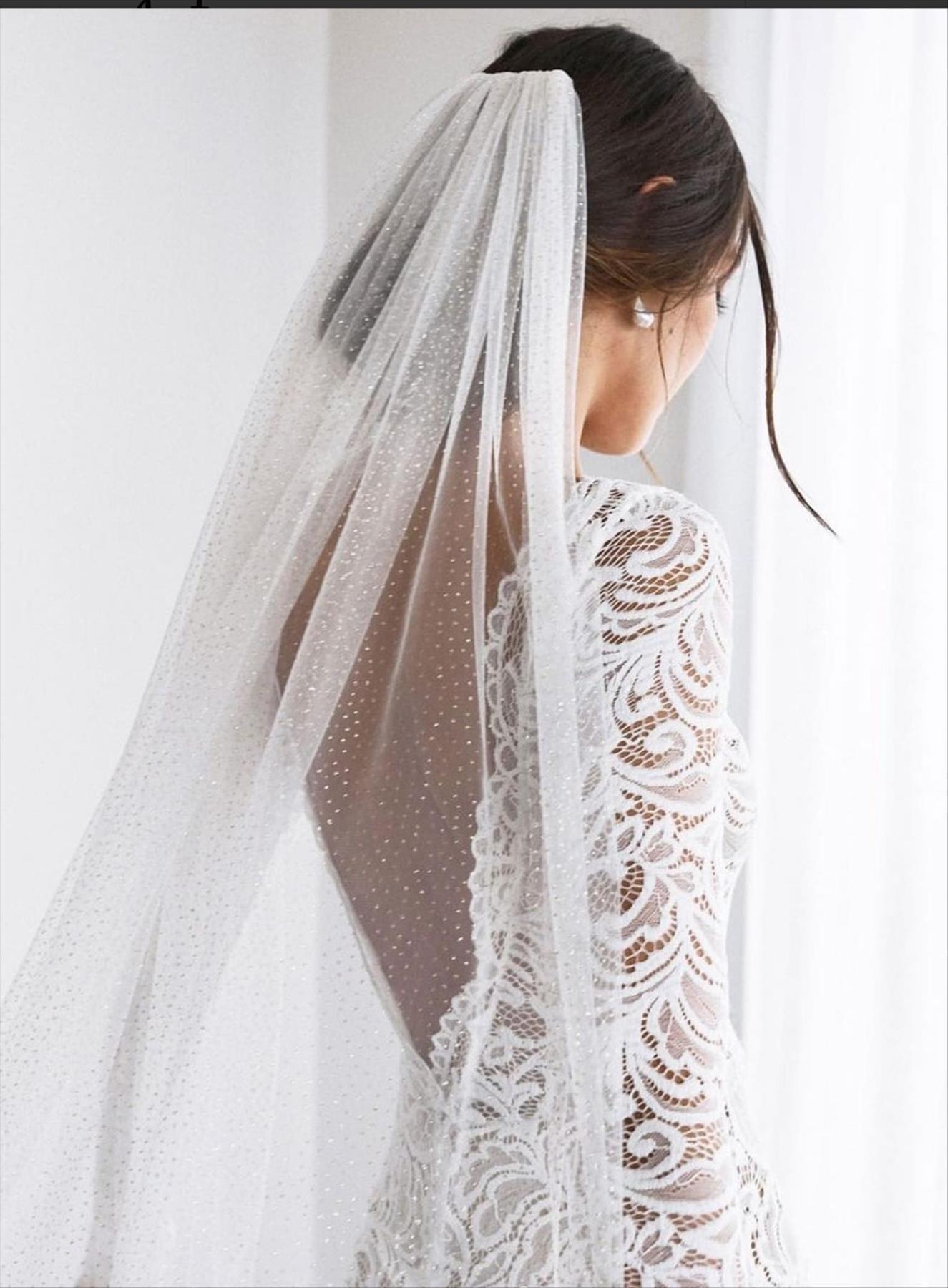 Pearl wedding veils for medium length hair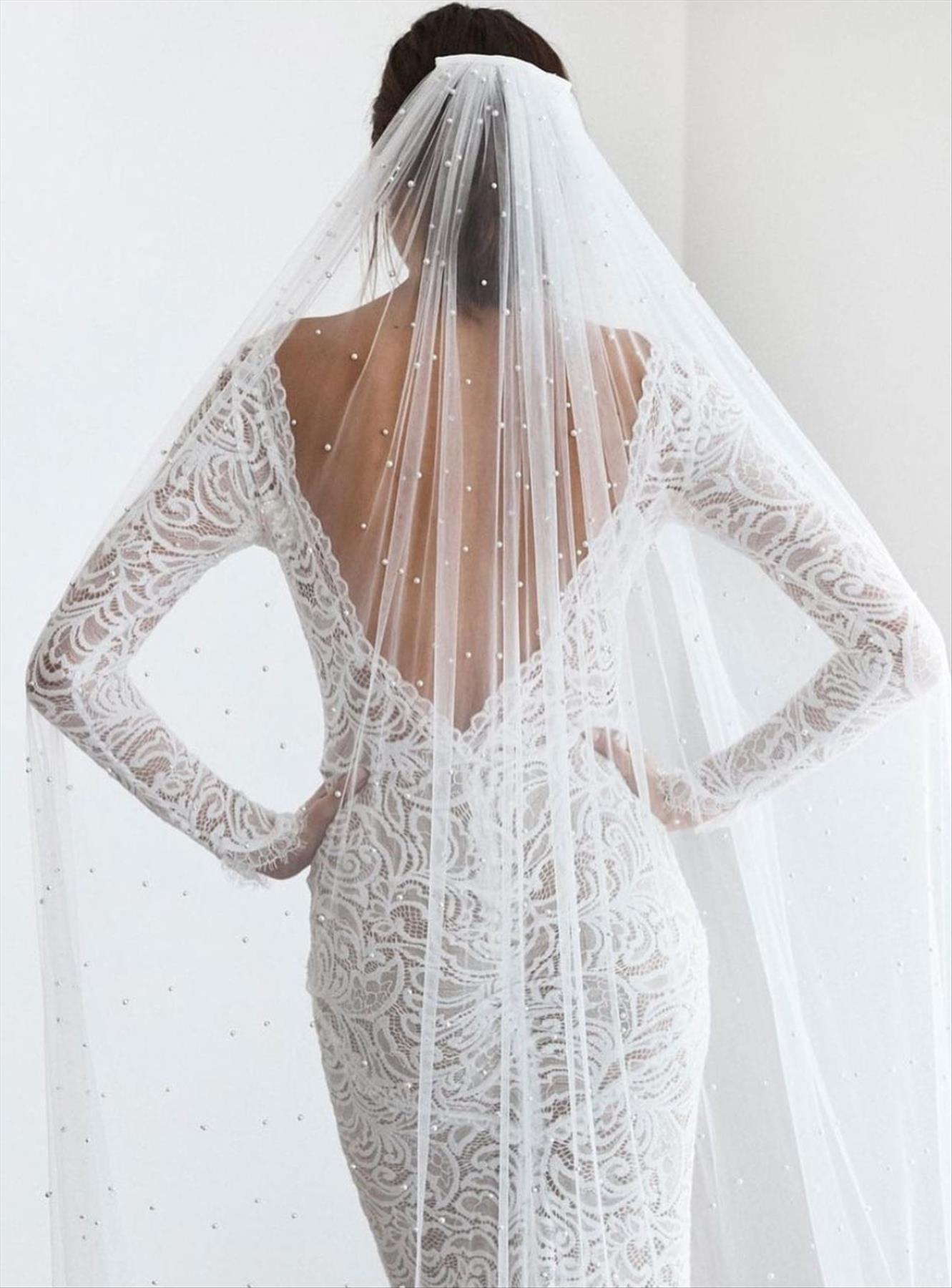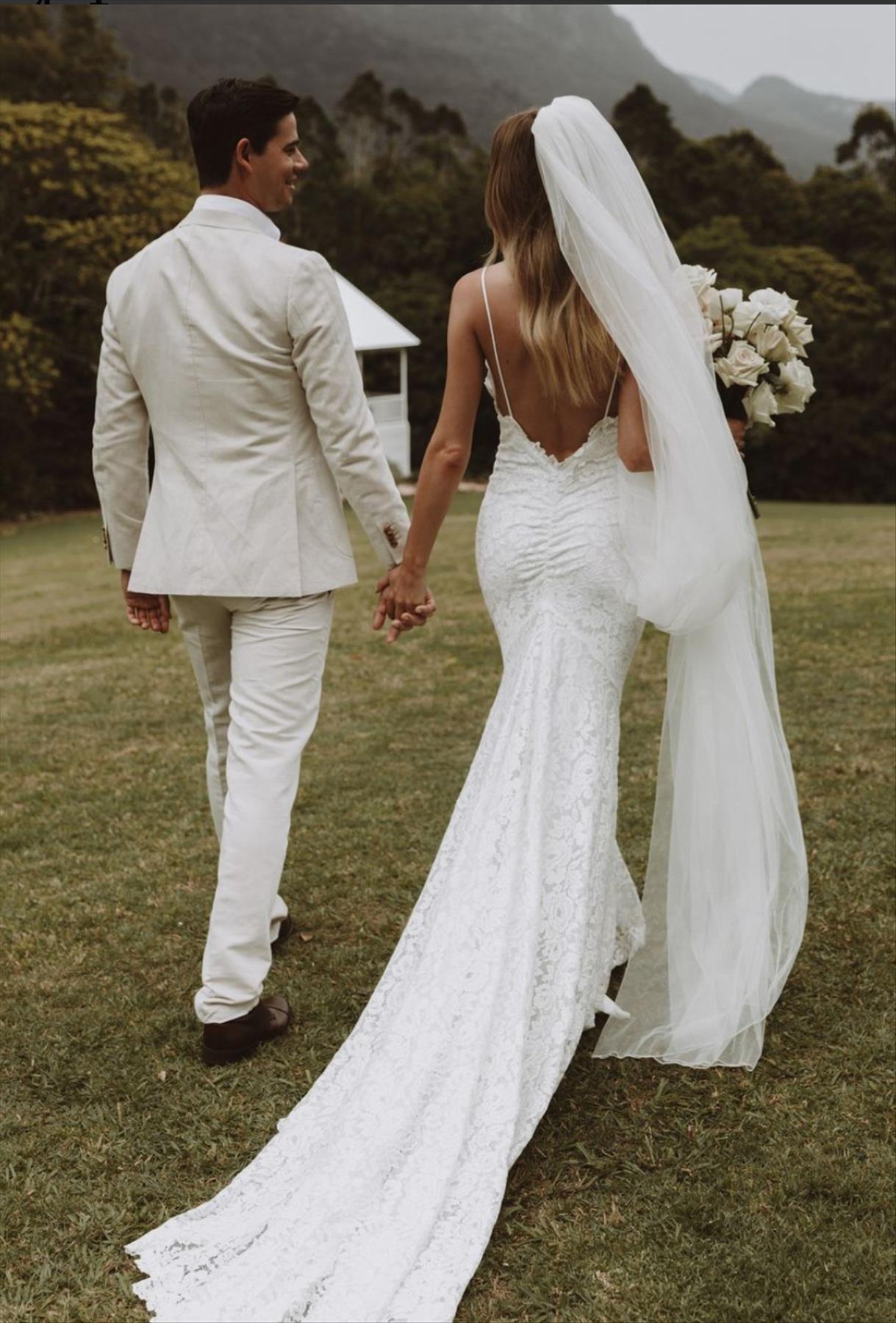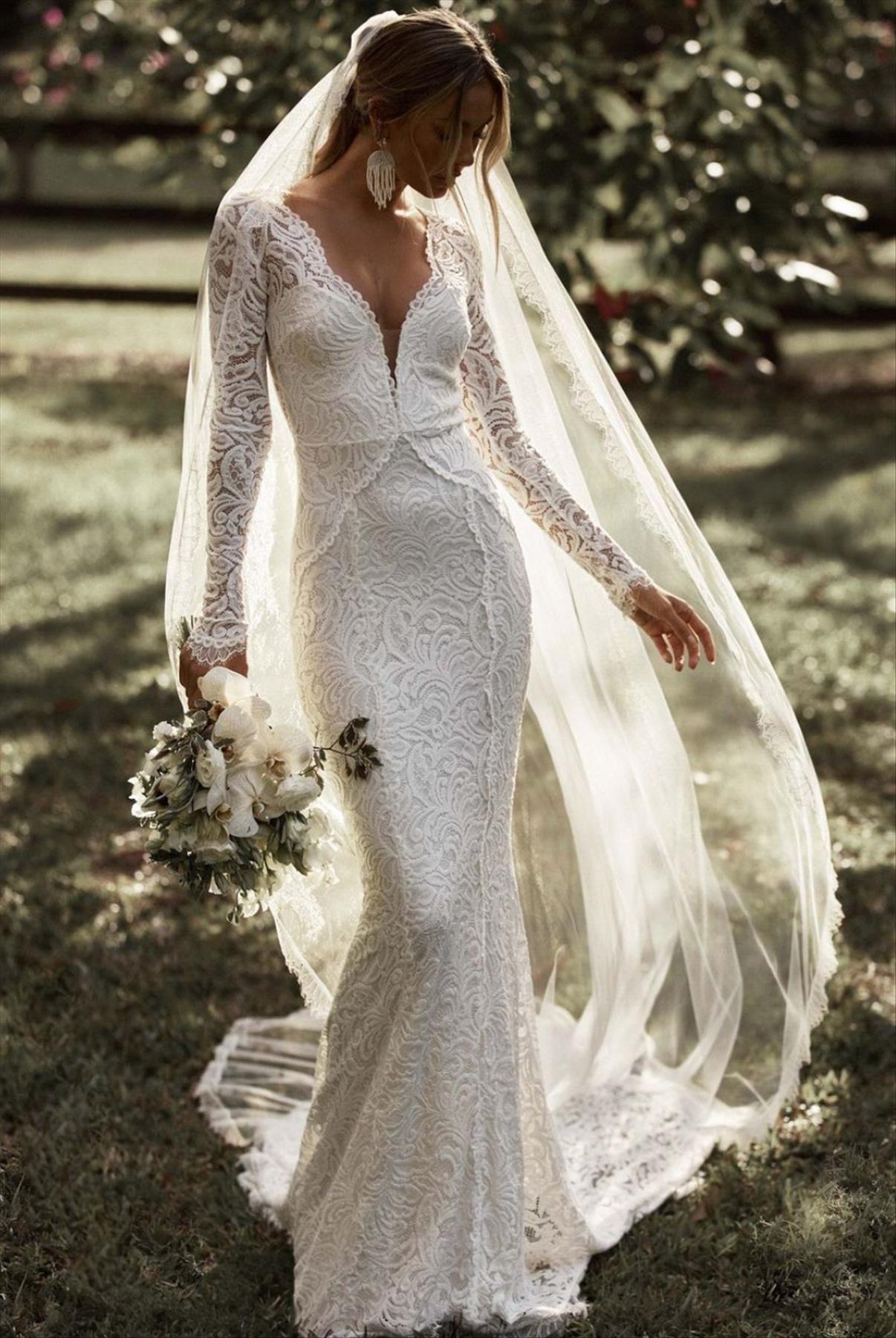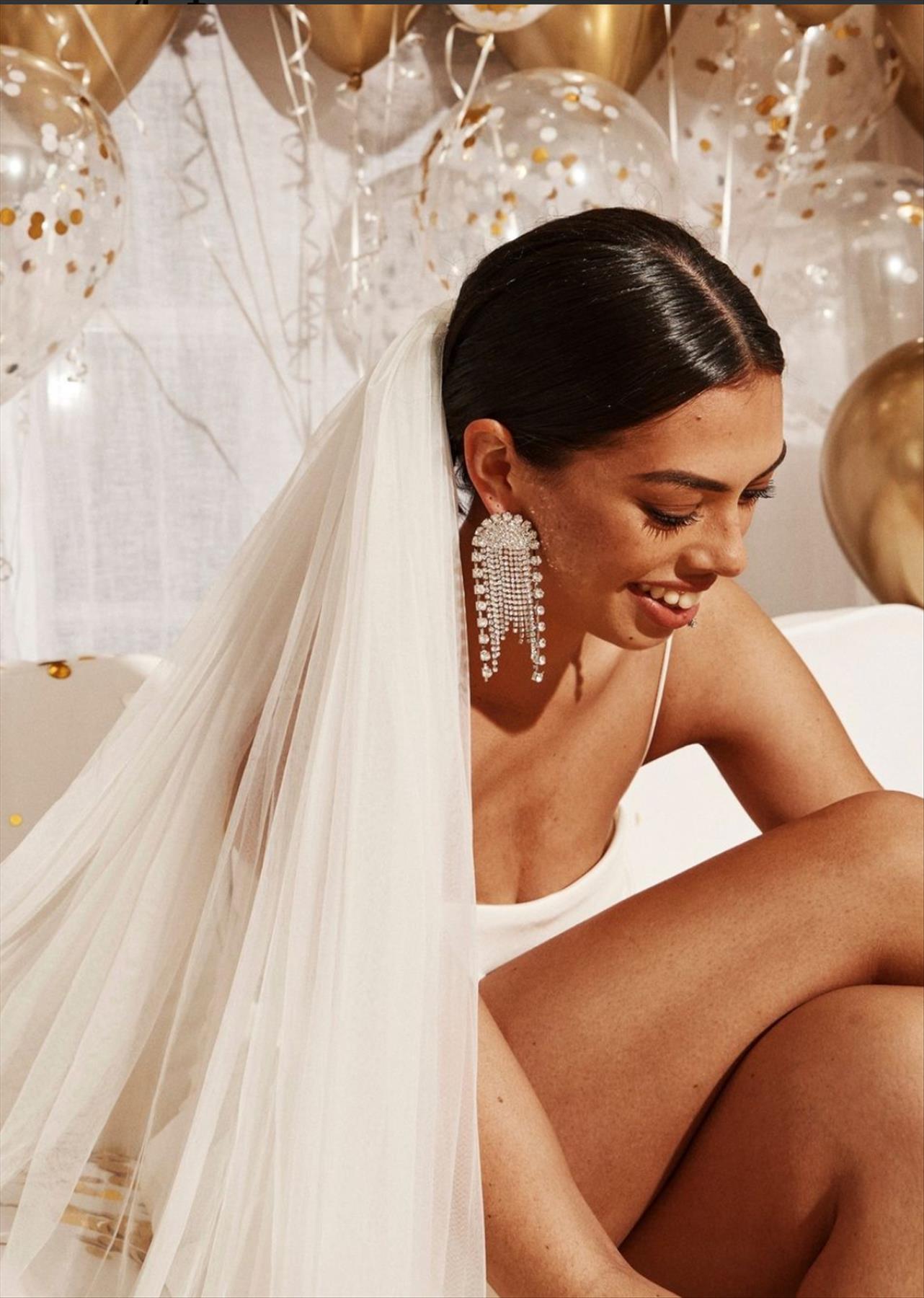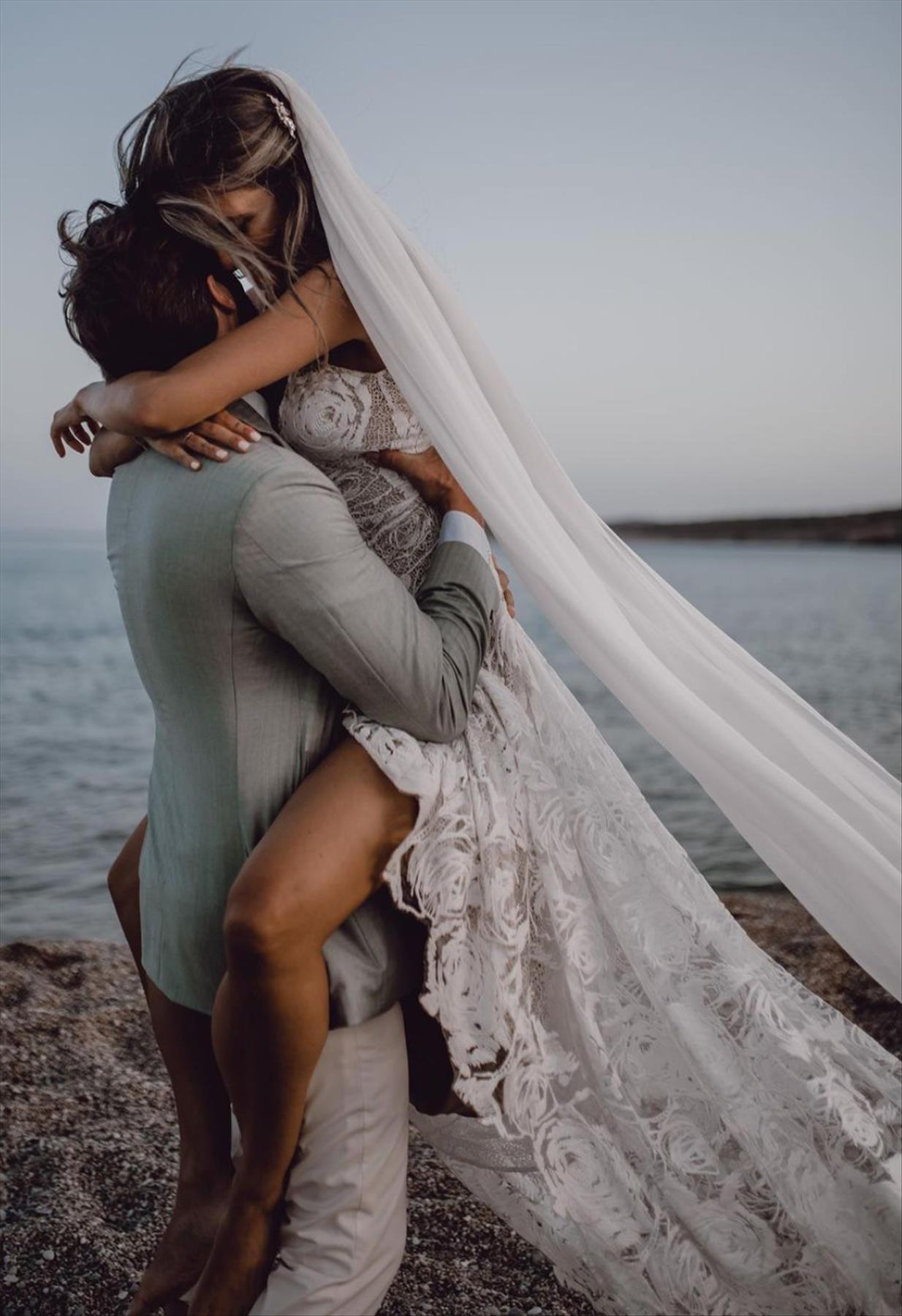 Wedding hairstyle half up half down with veils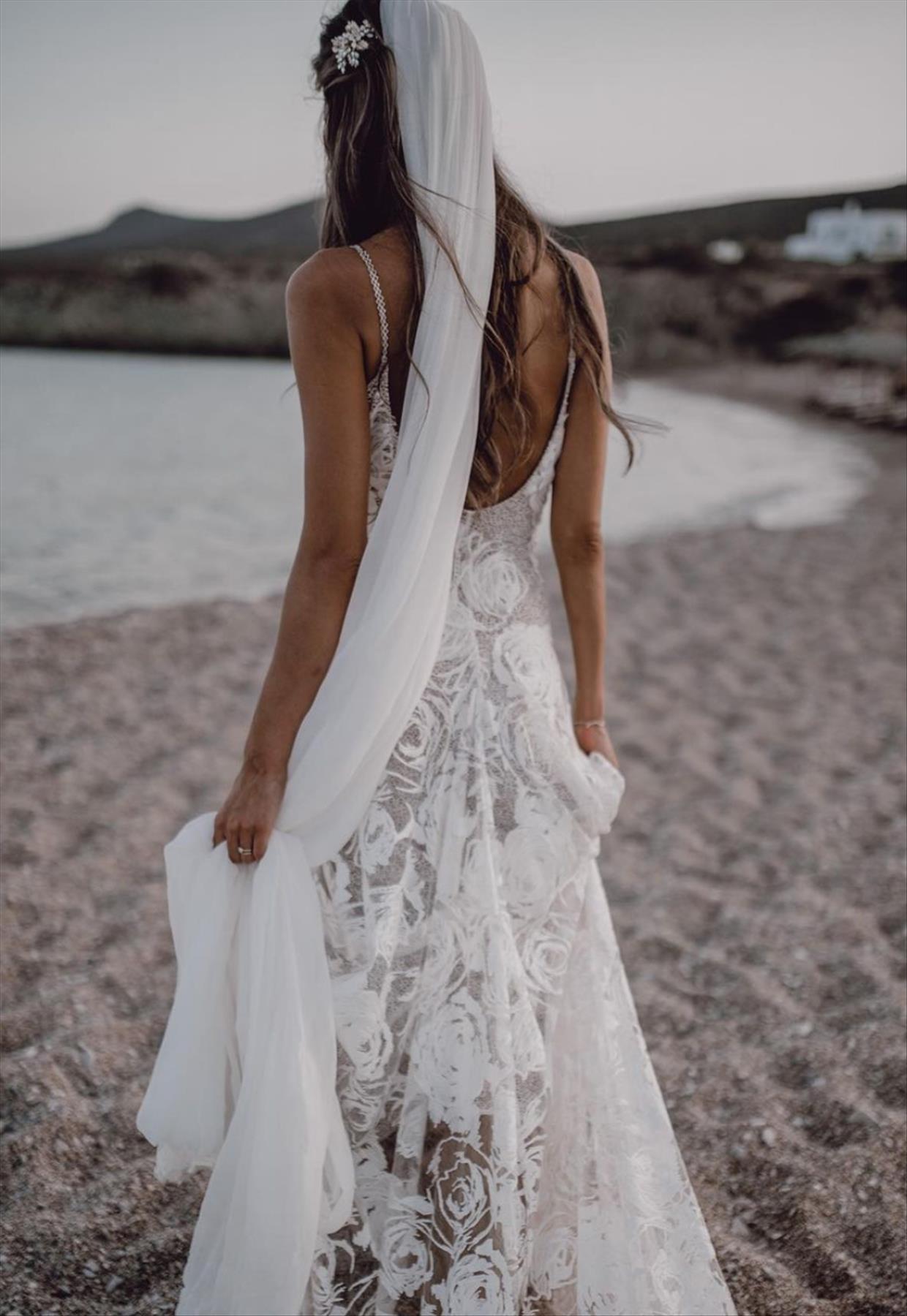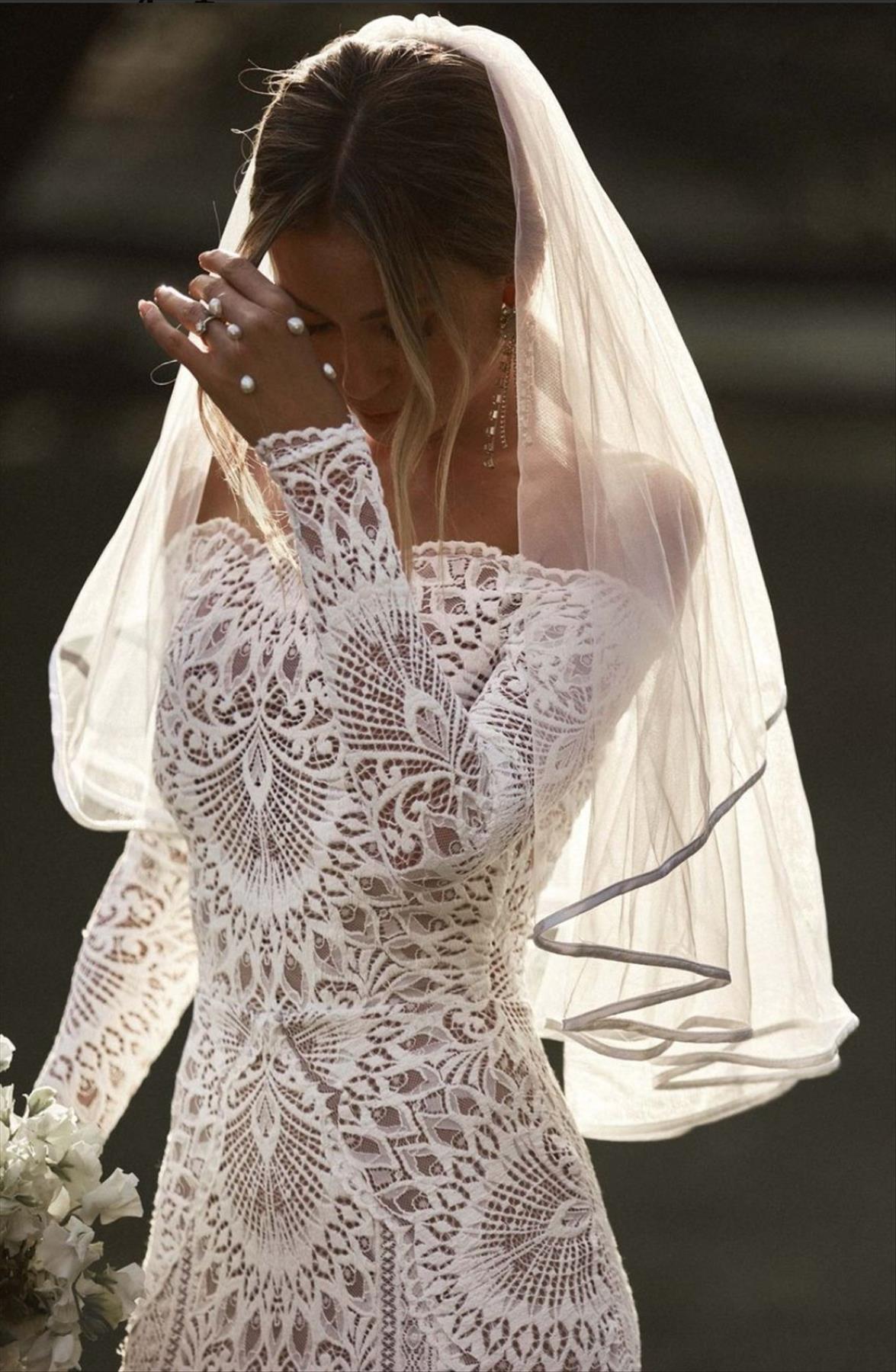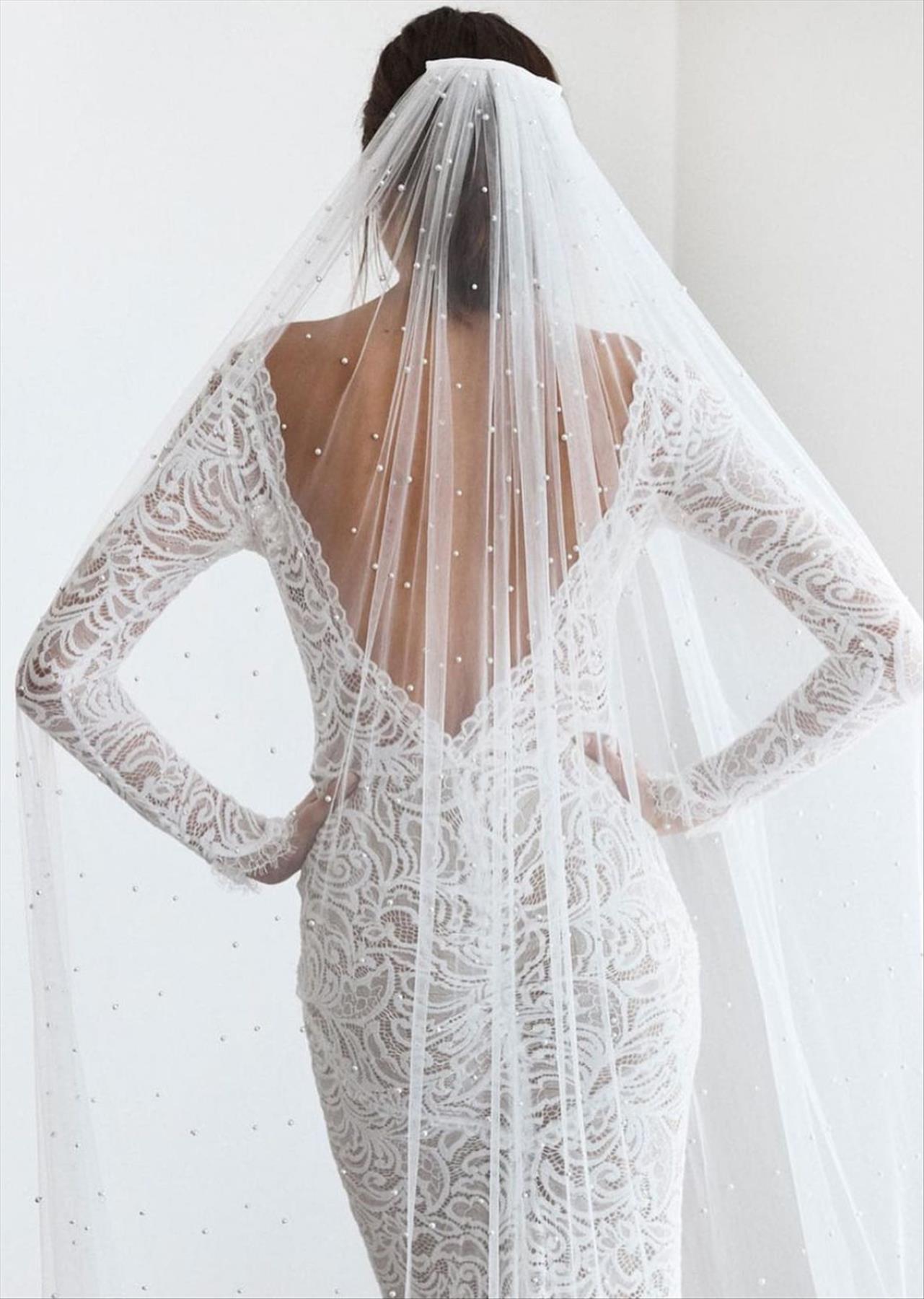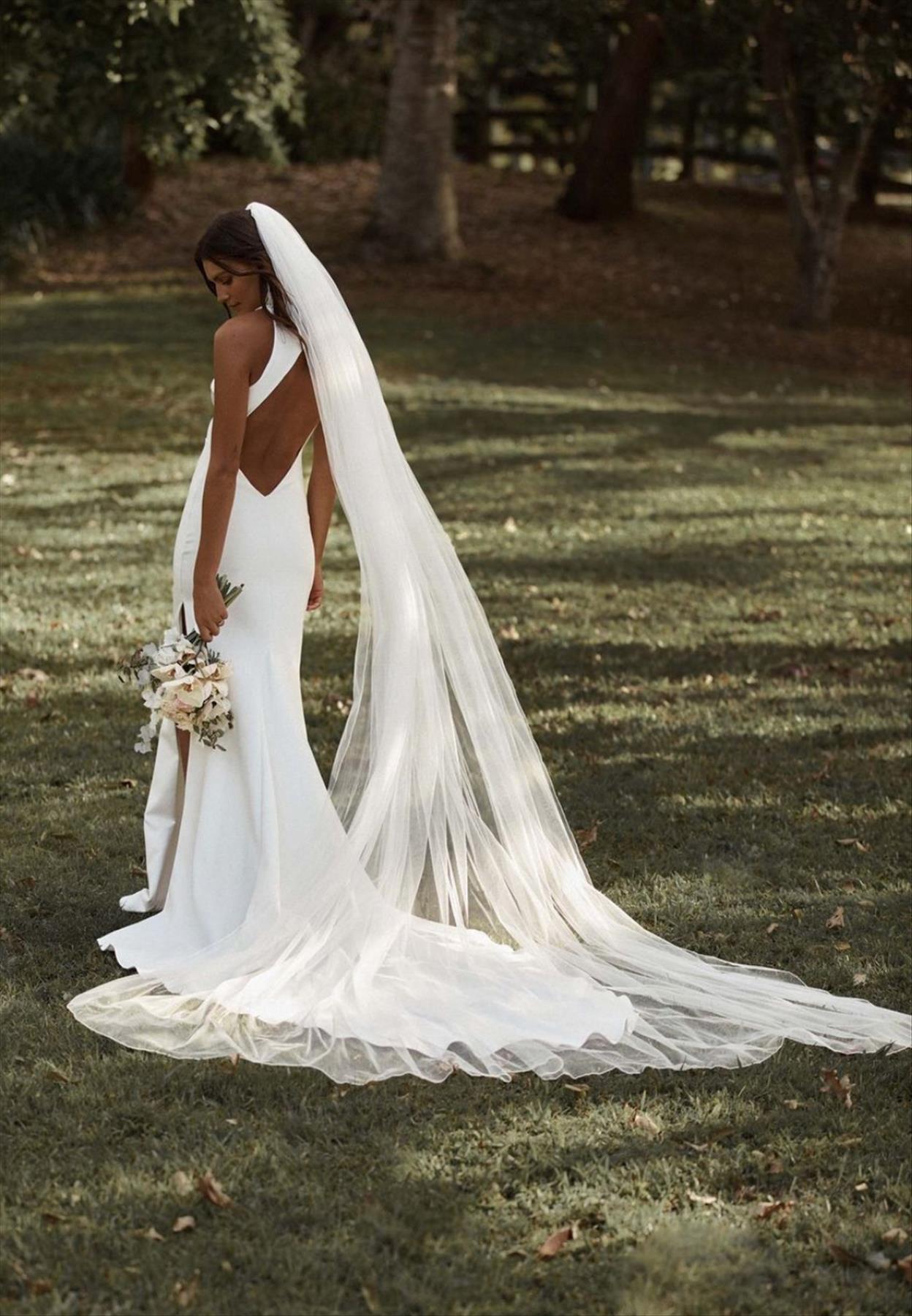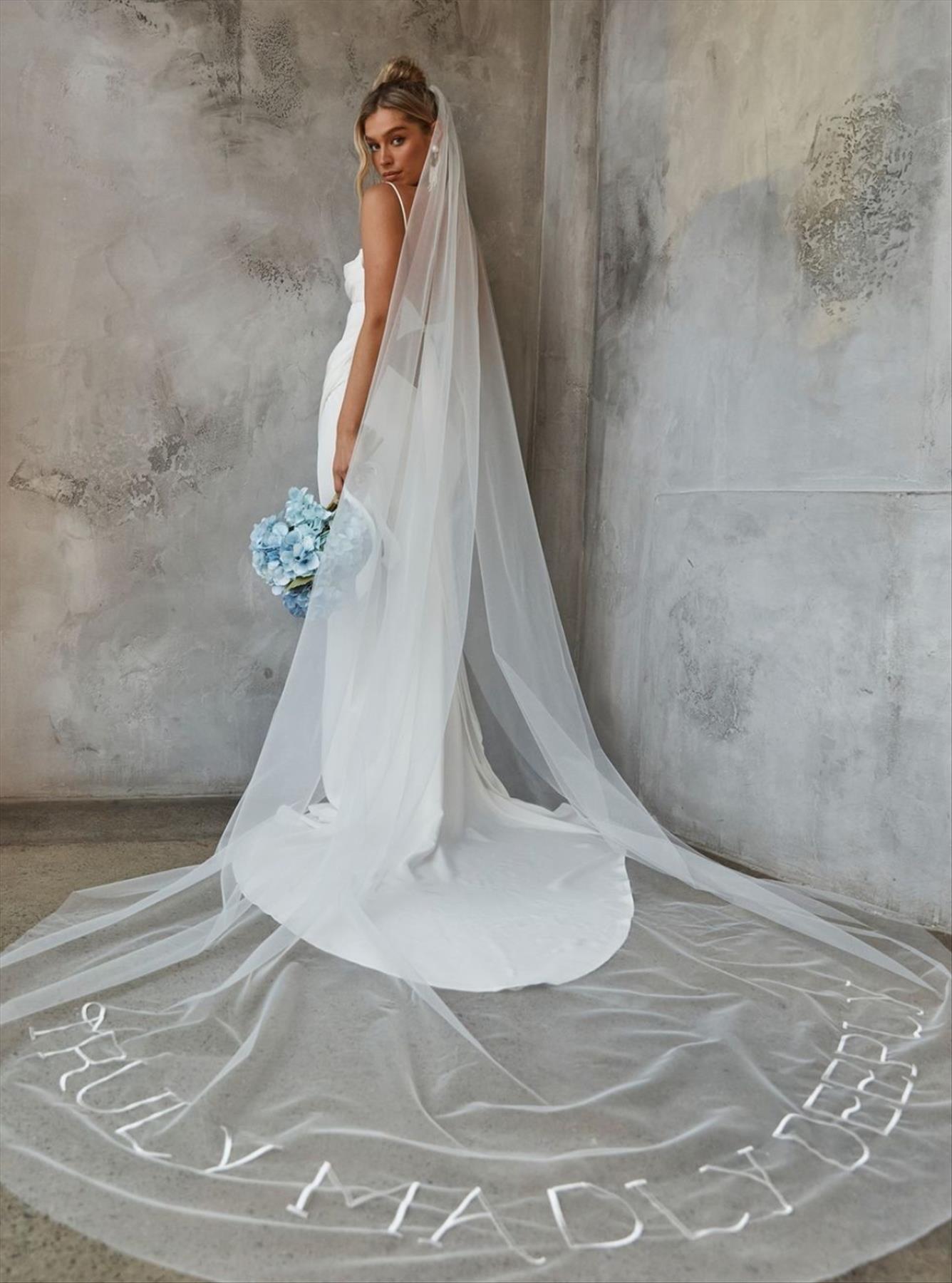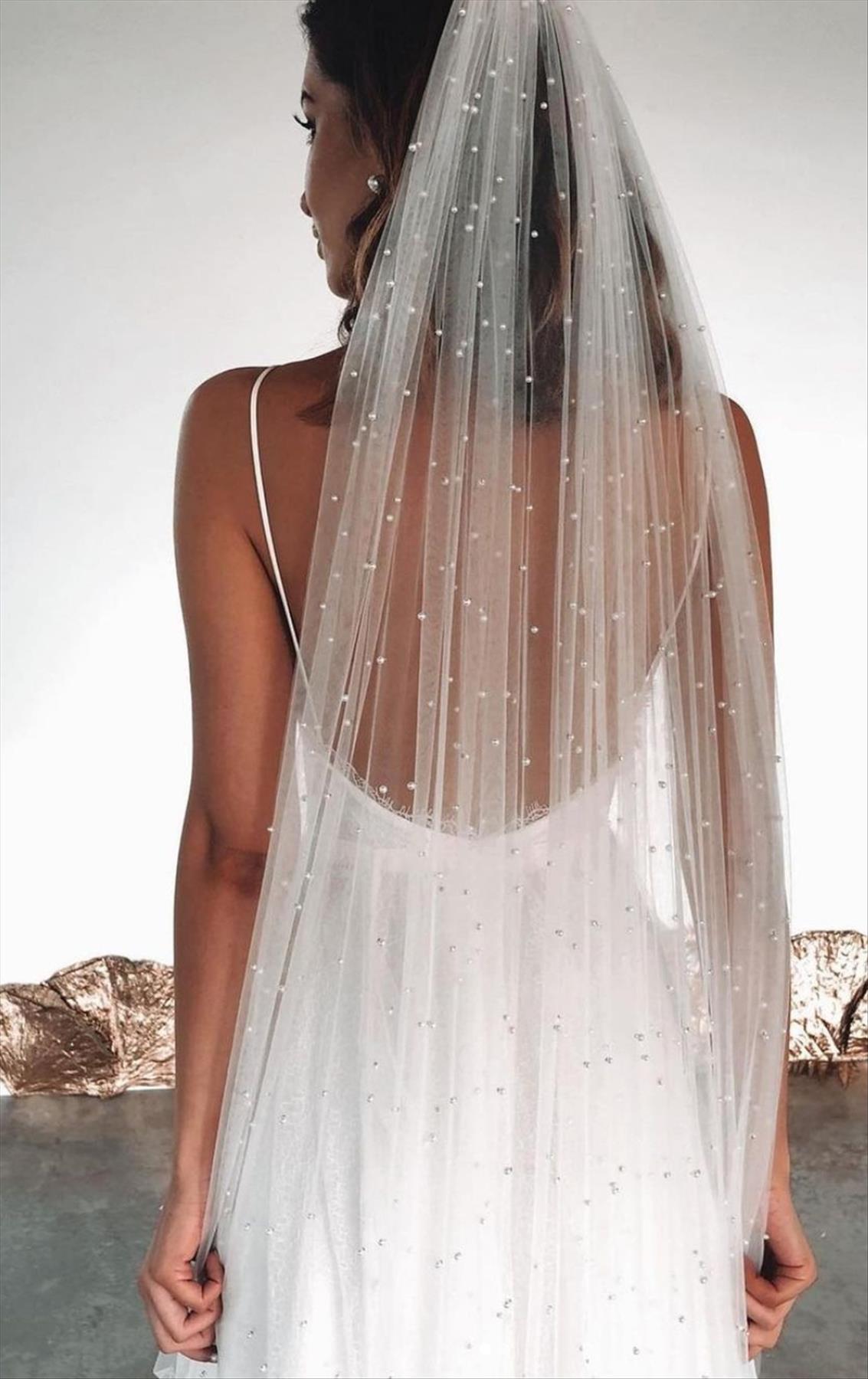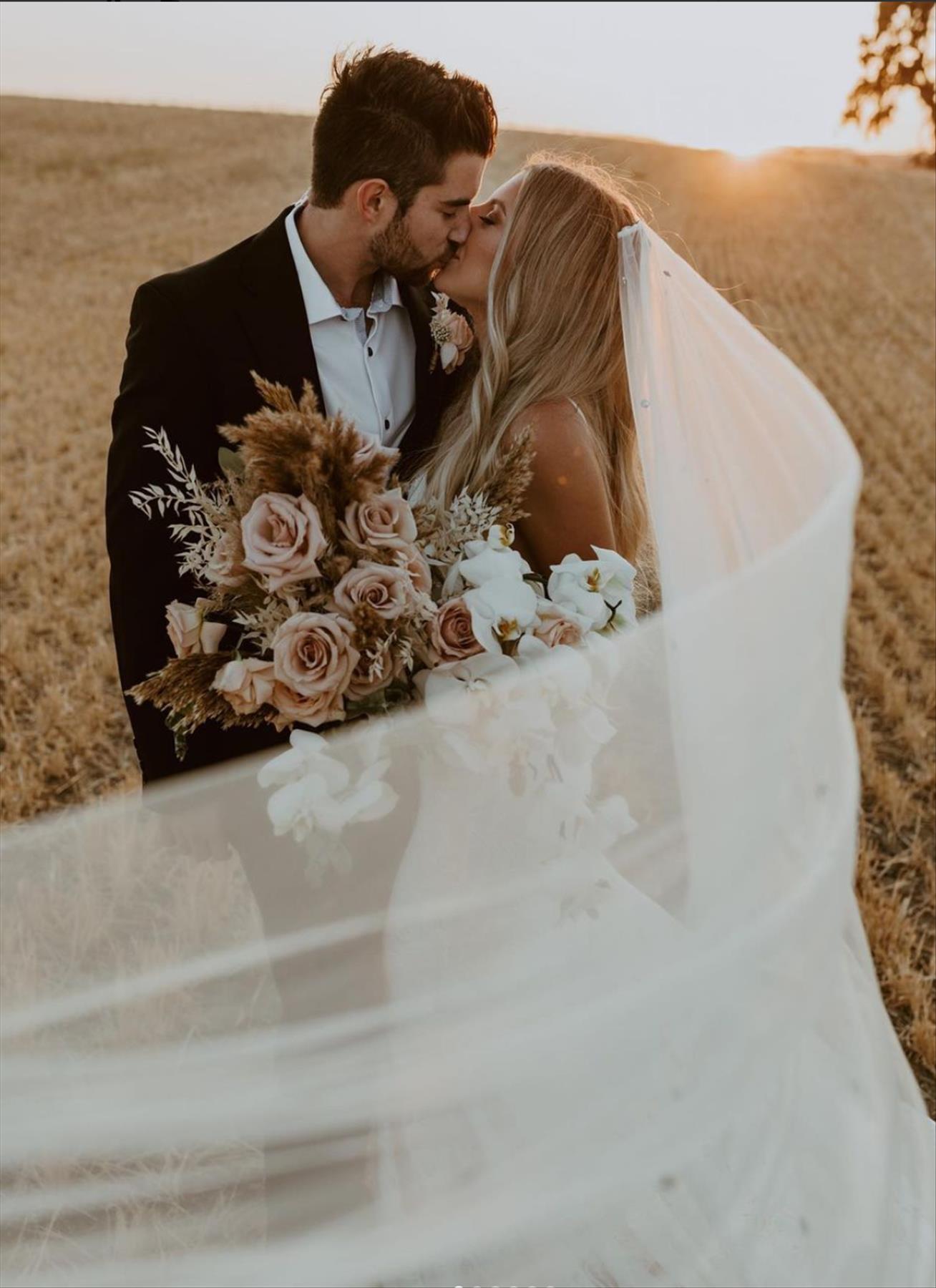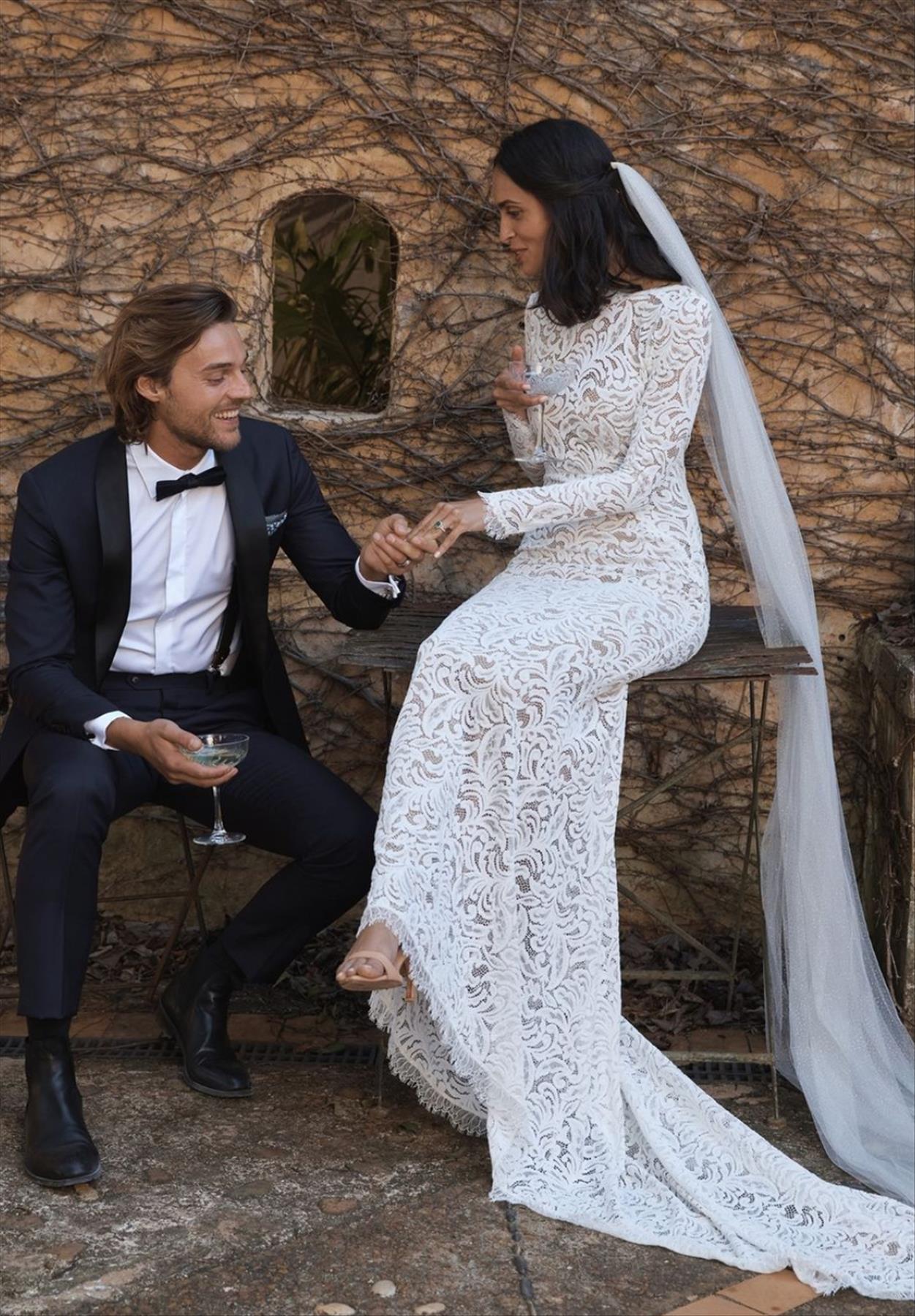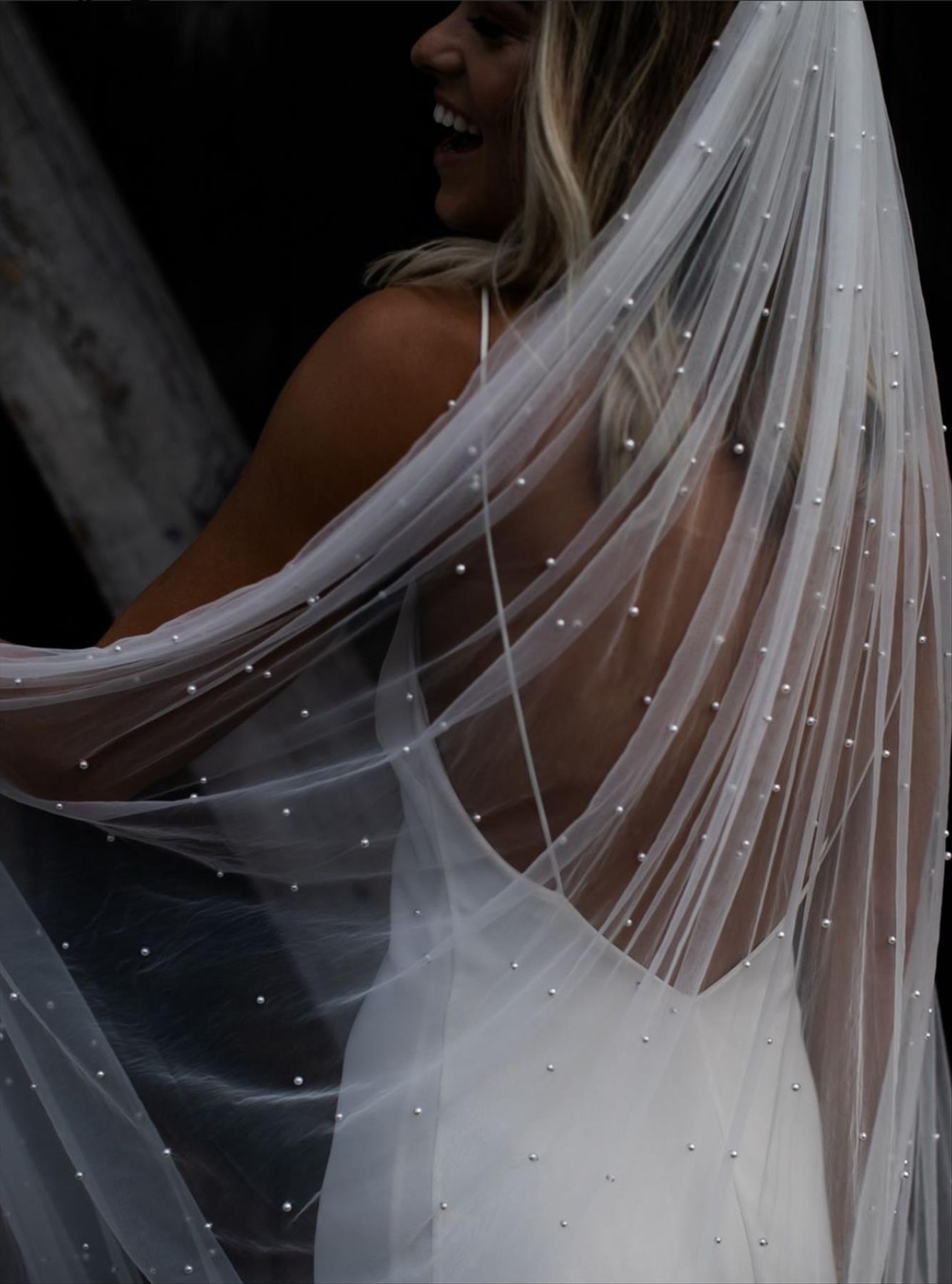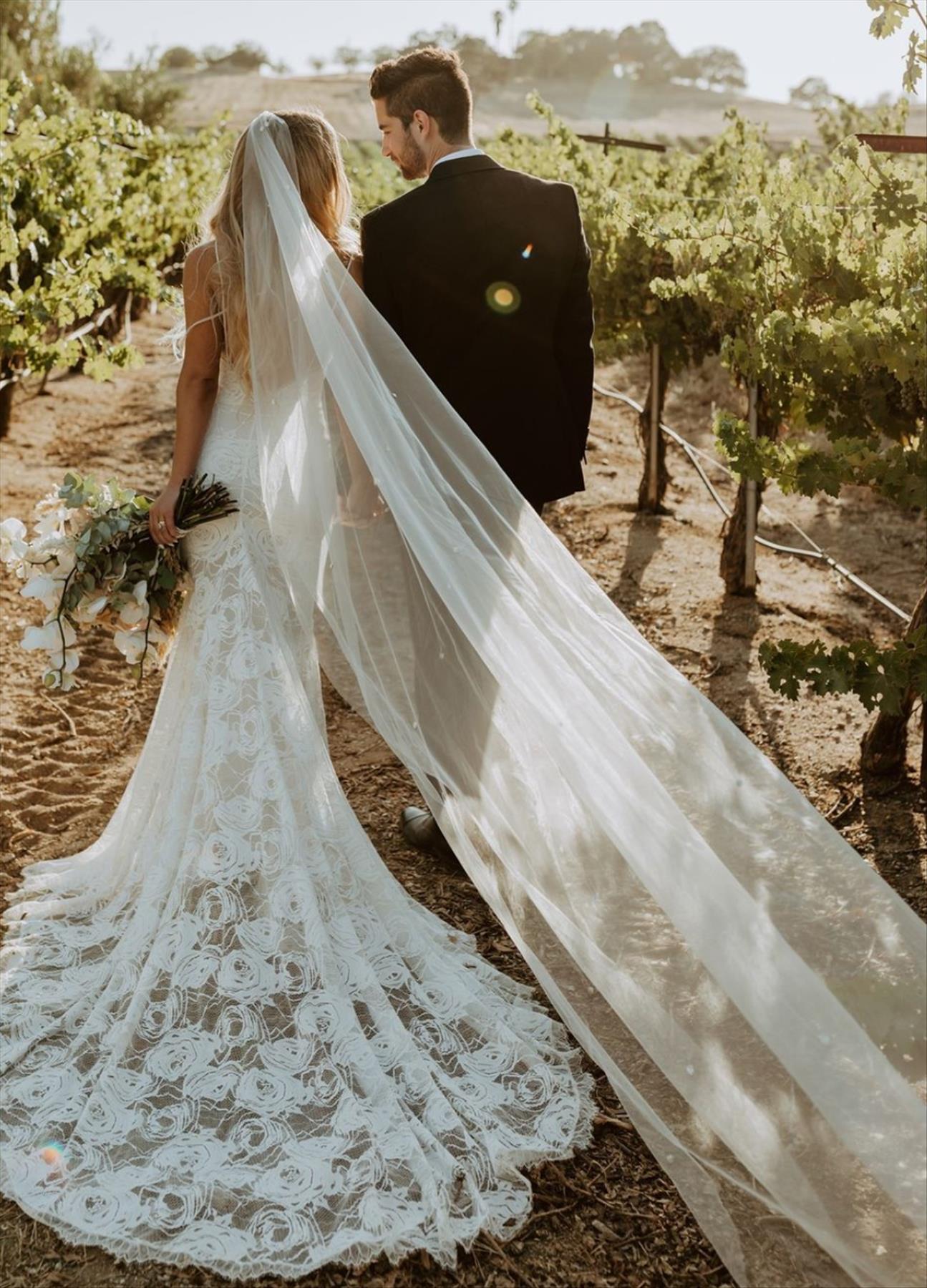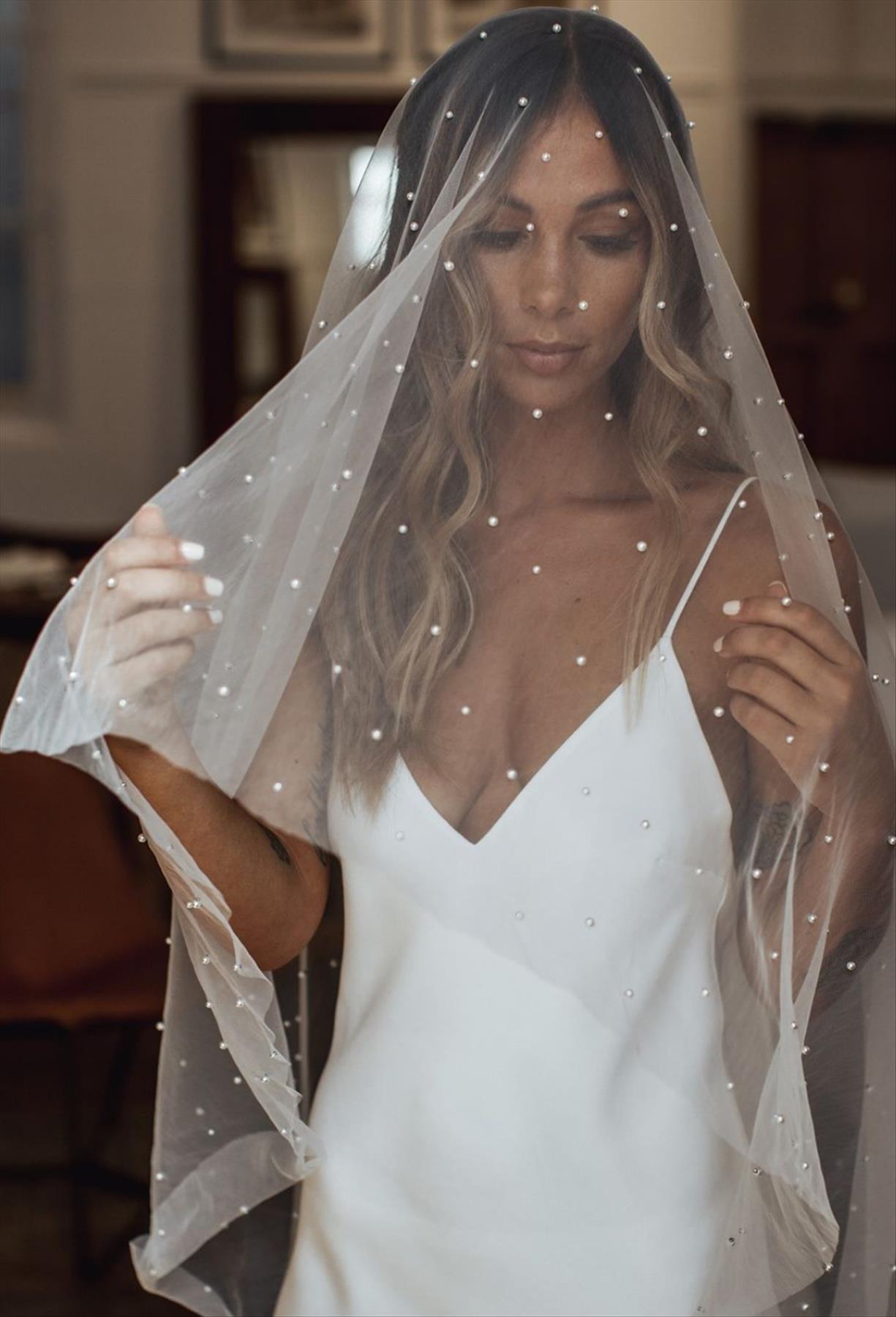 Sexy Mermaid wedding dress with long train veils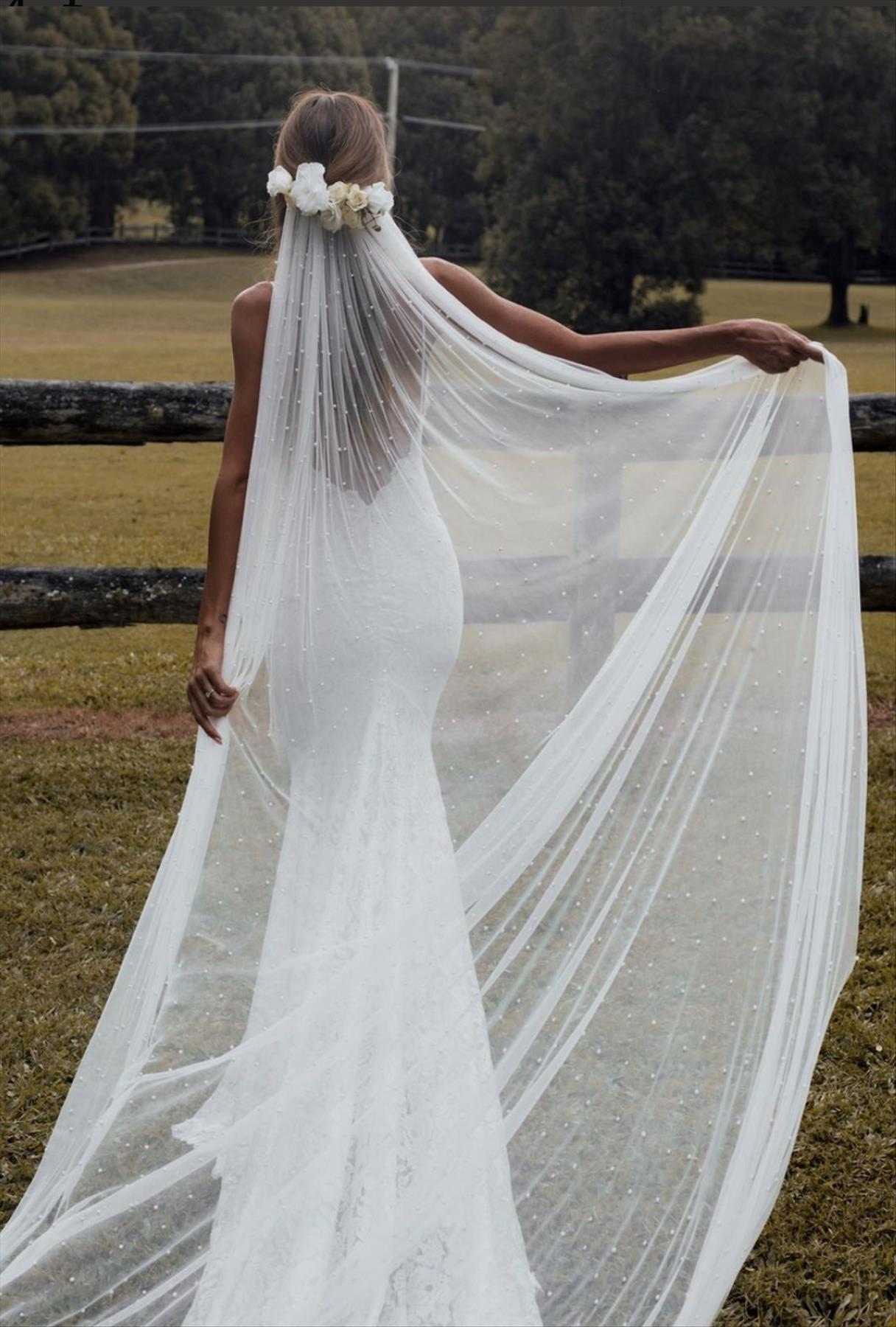 BRIDAL PONYTAILS WITH A VEIL
We have heard many brides say that they must wear a ponytail not to wear a veil on their wedding day. We listened to the news and accepted the challenge to design some beautiful veils for the ponytail.